Professional Translations
The Fastest and Easiest Way to Translate Your Documents and Your Websites
Our specialist translators are highly qualified professionals with exceptional translation skills:
Business documents or corporate translations
Expert technical, legal, medical and marketing translators on demand
All Languages
Lingua-World guarantee: timely delivery of translations
Lingua-World has been at the forefront of translation service agencies since opening its doors in 1997 and has been offering linguistically perfect translation services ever since. Here at Lingua-world we work with exceptionally qualified professional translators from all over the globe and offer translators or interpreters for all world languages and dialects.
Our specialist translators do not simply 'translate.' Our specialist translators are what make Lingua-World stand out in the translation service agency industry. Our translators have expert knowledge in the specific field or industry that they are translating for and they too, have a thorough understanding of a wide range of original and target languages.
All the translators hired by Lingua-world are native speakers. This guarantees that the intended message is always correctly and effectively communicated once translated. We at Lingua-world know that an exceptional understanding of the subject matter and of course, an understanding of the original language, is essential for efficient and unsurpassed translation.
Our specialist translation services include the translation of
Lingua-World is at the forefront of providing the most comprehensive and professional translation service, we ensures that all the client's language needs are met to perfection.
By providing analysis, tailor made translation solutions and efficient service, Lingua-world caters to all your translation and interpreting service needs, making us the industry leaders in translator service agencies.
Here at Lingua-World we pride ourselves on being a highly client focused translation service agency. We provide all our clients with an exceptional level of efficiency, professionalism and quality and our services will always be as cost-effective as possible.
Our translation memory systems are what set us apart from other translation service agencies. Using SDL Trados Studio 2009 software, we will improve productivity and therefore improve by an astounding 40%, the efficiency with which a professional translation is completed. Translation memory systems create a data base for each client; therefore translators can simply go to the data base and retrieve the information instead of having to translate an entire phrase or text from scratch.
With every project completed, a client's data base will grow and because of this, the client can expect quicker translations and the more they make use of this service, the more they can reduce charges. The translation memory system helps our already highly efficient language translators to become even more productive. This will enable our clients to benefit from a quicker turn-around time and create more cost-effective projects.
As we are a client focused translation service agency, we are always finding ways to exceed our clients' expectations. The SDL Trados Studio 2009 and its memory system is just one of the many tools used in the implementation of this goal.
always prepared to assist you with each and every individual problem.
021 422 1369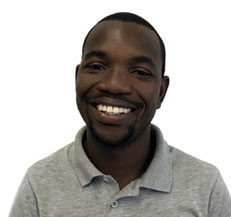 Office Manager – Lingua-World (Pty) Ltd
capetown@lingua-world.co.za
Lingua-World Cape Town
2nd floor, The Chambers, 50 Keerom Street, Cape Town, 8001
011 268 6361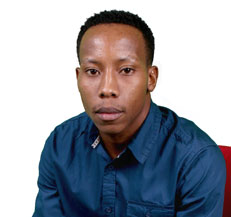 Office Manager – Lingua-World (Pty) Ltd
info@lingua-world.co.za