Official/Notarial Certified Legal Specialist Translations by Sworn and Court-Appointed Translators
Laws and treaties are realised differently around the world.
The translation of legal documents demands absolute professionalism on the part of the specialist translator, as ambiguous or inexact formulations are impermissible. In addition to the exact linguistic translation of the original language, it is also necessary that the legal specialist translator is well-versed in the legal systems of both the country of origin and the intended legal market.
Lingua-World has access to a global network of highly qualified, native-speaking and court-appointed translators and interpreters for competent and certified specialist translations in the field of law. As highly qualified, court-appointed translators, interpreters, and registered lawyers, the legal specialist translators at Lingua-World have an excellent understanding of the technical as well as linguistic subtleties in both the original and target languages. Certified legal translations are done only by legally sworn-in translators who were appointed by the Ministry of Justice.
Certified translations in the specialist field of law
Production of officially certified translations by authorised translators (Authorised by the respective regional High Court)
Legal translation of court rulings, court papers, and claims statements
Certified translation, including notarisation and legalisationSpecialist translation of letters rogatory, legal forms, and legal transcripts
Legal specialist translation of penalty orders and arrest warrants
Specialist translation of legal texts or legislative documents
Legal specialist translation of business documents – balance sheets, business reports, and patent specifications
Translations of contracts, forms, and certifications
Court interpreting – specialist interpreters interpret before the court
Certified specialist translations for the field of law in all languages.
Specialist translations in law
For Lingua-World this means the production of certified translations of documents and certificates suitable to be presented to authorities and courts in Germany and around the world. They will be certified, and upon request notarised, legalised, etc., by court-certified translators.
How does Lingua-World ensure legally exact translations?
Every legal system invokes its own philosophy of law, justice, morality, and ideals. The Roman legal principle, on which German law is also based, distinguishes for example distinguishes itself in several crucial ways from the American system ("case law").  Not only verdicts, but also court policies are impacted by these differences. Lingua-World guarantees correct legal specialist translations – identical content in both translated and original texts.
Fields of law for legal specialist translations from Lingua-World
Labour law
Foreign trade legislation
Building law
EU law
Family law
Anti-trust law
Tax law
Criminal law
Traffic law
Insurance law
Contracts
Contract law
Economic law
Civil law
Customs law
As a special service we offer you the production of a sample translation. In this way you can be assured of our competence as a translation service for specialised translations in all specialist fields before you ever place an order.
We will be happy to provide you with thorough service. Please contact us!
always prepared to assist you with each and every individual problem.
021 422 1369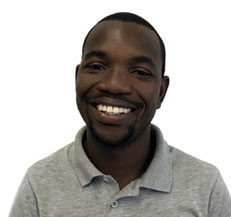 Office Manager – Lingua-World (Pty) Ltd
capetown@lingua-world.co.za
Lingua-World Cape Town
2nd floor, The Chambers, 50 Keerom Street, Cape Town, 8001
011 268 6361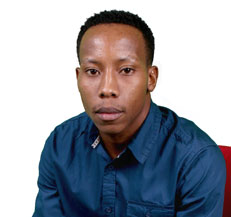 Office Manager – Lingua-World (Pty) Ltd
info@lingua-world.co.za