Lingua-World employs native-speakers world-wide as specialist translators for all languages and dialects. All of our translators have qualifications from specialist academies or colleges or have completed advanced language studies.
The specialist translators that work for Lingua-World in the area of "Business translation" have expertise, specific industry knowledge and knowledge of regional languages. They also have an excellent command of necessary subject terminology. As native speakers of the target language, they are highly qualified to translate texts for business and trade. They naturally compensate for culturally based differences in thought pattern.
The advantage for you: A specialist translation that no one will know is a translation.
Business translations at Lingua-World
Specialist translation for Afrikaans – Trade/Business English
Translation of all business-based documents, such as correspondences, quotes, assessments
Translation of testimonials, certificates of employment and employment records
Translation for business administration: balance sheets, business reports, protocols, pay slips
Specialist translation of patent specifications
Specialist translation of technical data and documents
Translation of guidelines, product descriptions, and maintenance instructions, e.g. into technical English
Translation of general terms and conditions, e.g. into business English, or business Russian, business Spanish, etc. .
Translation of all types of contracts from the fields of business, trade and industry
Business translation of leaflets and company brochures
Specialist translation of catalogues and technical texts, e.g. into business English
Translation into trade/business English, French, Italian, Spanish… Every language in the world available upon request
Translation into technical English, French, Italian, Spanish… Every language available upon request.
Business translation for Asia, Eastern Europe, Africa, the Middle East…
Professionally competent translations for business require specialist knowledge in the areas of sales, law, technology, science or marketing. The specialist translators at Lingua-World have excellent technical knowledge of business and trade. They guarantee linguistically perfect translations of business texts for all language areas and continents (for example, Asia, Eastern Europe or Africa) in every language and dialect in the world.
Simultaneous interpreters for business and trade
The portfolio of offerings for business and trade is rounded out by yet another service. Lingua-World's simultaneous interpreters, who have been specially trained in the areas of business and trade, will safely and reliably guide you through the world of multilingual business.
They simultaneously translate
at conferences
difficult negotations
and events
in every language and dialect in the world.
Quick processing, absolute adherence to deadlines
Fast, flexible negotiations and guaranteed confidentiality of all data, as well as the exclusive employment of native speakers are our trademark. A comprehensive needs analysis ensures the quality of your individual service package. Our qualified team stands competently by your side.
always prepared to assist you with each and every individual problem.
021 422 1369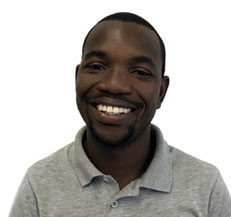 Office Manager – Lingua-World (Pty) Ltd
capetown@lingua-world.co.za
Lingua-World Cape Town
2nd floor, The Chambers, 50 Keerom Street, Cape Town, 8001
011 268 6361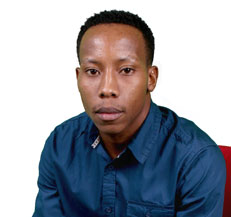 Office Manager – Lingua-World (Pty) Ltd
info@lingua-world.co.za