Short Profile
Lingua-World offers its client's professional and comprehensive service, which covers everything from translations, specialist translations, and interpreter services to International marketing and foreign language typesetting. We have been providing our clients with fast and competent service since 1997. It goes without saying that we always pay close attention to quality control and data security.
Full-Service translation office
Full service is our guiding principle: with our complete range of quality services in the language sector, Lingua-World is the one-stop solution for all your language needs. What this means for our clients: more service, more quality, less time investment and fewer costs. When it comes to ensuring perfect, world-wide understanding, Lingua-World is always the first choice.
More about Lingua-World
Lingua-World has been at the forefront of the language translation services since our establishment in Germany in 1997.
With almost 3 decades of experience in the translation service industry, Lingua-World only employs highly qualified and skilled translators and interpretors as we know exactly what is needed for a successful translation and for client satisfaction.  As we are a client focused company, we will always ensure that our clients needs will be met with efficiency and above all, professionalism.
What sets Lingua-World apart from and ahead of all other translation service agencies are the specialised and comprehensive translation services that we offer our clients. These services include health care translation, business translation, corporate translations, legal translations and medical translations.
We offer translators for every language and dialect the world over, all of whom are exceptionally qualified and experienced in the translation business. All translators that are hired by Lingua-World have certifications from specialist academies, colleges or have completed advanced language studies through University or through specialised colleges.
Our specialised translators do not simply 'translate.' They are highly knowledgeable in the business and trade industry as we know that this is important for a successful business translation. We believe that a translator must have an excellent command of the subject matter and an understanding of business terminology to make for a flawless translation, therefore our translators have knowledge in all areas, from sales to law and to marketing.
Lingua-World also offers a service that is known as 'Translation Memory.' The Translation Memory system that we use offers our clients a high level of efficiency, quality work and most importantly, offers a cost-effective solution. This system will give our already capable translators the tools to become even more productive for the client. Lingua-World is a client focused agency and our goal is to keep the client satisfied with the professional and quality translation services that we provide.
Lingua-World has a wide range of services for you to choose from. We offer simultaneous interpretors as well as liaison interpretors. All of whom are highly trained and experienced in their respective fields. We at Lingua-World pride ourselves on our high level of professionalism and experience and we know that all our clients have different needs when it comes to translation and therefore we offer our clients a comprehensive range of services from which to choose from.
We at Lingua- World offer the most professional, cost-effective and efficient language translation services to all our clients and this is what sets us a part as the leaders in the language translation industry.
always prepared to assist you with each and every individual problem.
021 422 1369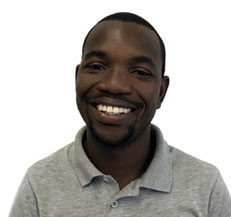 Office Manager – Lingua-World (Pty) Ltd
capetown@lingua-world.co.za
Lingua-World Cape Town
2nd floor, The Chambers, 50 Keerom Street, Cape Town, 8001
011 268 6361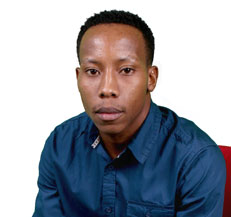 Office Manager – Lingua-World (Pty) Ltd
info@lingua-world.co.za