Translations in the specialist area of technology and science
Premier league: Scientific and technical specialist translations.
Technical texts use especially complex terminology and demand very particular specialist knowledge, know-how and professionalism from the translator. Just about everyone has at some point either been frustrated or amused by nonsensical user guides.
However the fun ends right away when a human life is endangered because of imprecisely translated technical instructions. For the translation of technical texts and documents, Lingua-World exclusively entrusts academically qualified native-speaking translators from the specialist area of technology and engineering.
Specialist translation for technology and science
Technical translation of user handbooks, service manuals, user manuals, and technical instructions
Translation of technical handbooks, workbooks and software
Technical specialist translation of safety guidelines
Translation of training materials
Technical translation: Quality and security from Lingua-World
Formulations that are inexact or have a double meaning are especially unacceptable in technical translations, whereas highly specific knowledge of the subject for every subject area is essential. The Lingua-World translators don't just do "technical English – Afrikaans", they also translate technical documents into and out of over 180 languages and dialects.
A long standing, well-maintained, and comprehensive database with the appropriate specialist terminology serves as additional support for our specialist translators. The available terminology is then aligned with the wording of the client.
Lingua-World has experience in the specialized translation of technical documents
Automation technology
Automobile industry and motor development – propulsion technology and automobile technology
Printing technology
Nanotechnology, surface technology, thin-layer technology
Electric and electronic technology – Energy technology, semi-conductor technology
Petroleum industry
Fluid technology, valves, pumps, sealing technology, vacuum technology
Aeronautics
Building technology, water technology
Civil engineering, road construction machinery, crane technology
Nuclear technology and power plant construction
Air conditioning technology, cooling technology, ventilation technology, heating technology
Plastics technology
Machine engineering, tool-making, plant manufacturing, vibration-control technology, conveying technology
Medical and laboratory technology, sanitation technology, dental technology
Measuring and control technology
Food and packaging technology
Optical technology – Optical measuring and sensor technology
Process control systems, process engineering, robot technology
Cutting and welding technology
Communications technology – Telecommunications, mobile wireless technology and network and navigation technology
Environmental technology, solar and wind energy technology, emissions technology
As a special service we offer you the production of a sample translation. In this way you can be assured of our competence as a translation service for specialised translations in all specialist fields before you ever place an order.
always prepared to assist you with each and every individual problem.
021 422 1369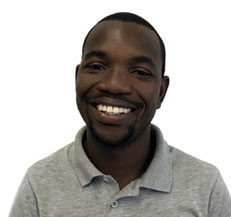 Office Manager – Lingua-World (Pty) Ltd
capetown@lingua-world.co.za
Lingua-World Cape Town
2nd floor, The Chambers, 50 Keerom Street, Cape Town, 8001
011 268 6361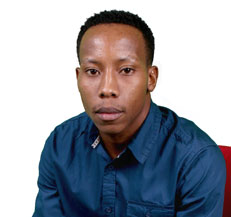 Office Manager – Lingua-World (Pty) Ltd
info@lingua-world.co.za