Highly Qualified Translations for the Industry
Most of the clients of Lingua-World's translation offices belong to one of the many branches of industry. However, all of the industrial branches and their commercial relationships in the nations of the world are also multi-faceted and diverse.
The translators working with Lingua-World in the specialist field of industry are equipped with knowledge of the subject as a whole, and also specific knowledge of every ima­ginable specialist area.
As native speakers, they possess knowledge of regional language variations, have professional experience in field, and the also have an excellent command of the necessary specialised terminology. This gives them the highest qualifications for employment as specialist translators in the field of industry, chemistry and technology. They naturally compensate for differences in modes of thinking between the 2 language cultures.
Specialist translators from all industrial sectors
Textile and clothing industry
Metal processing industry and mechanical engineering
Automobile industry and automotive and aircraft manufacturing
Food and beverage industry
Plastics, glass, and paper industries
Means of transportation and logistics
Ecology and environmental protection
Industrial energy, alternative energy sources
Pharmaceutical industry, nanotechnology
Chemical industry, mineral oil industry
and countless other branches of industry
The service industry is also catered to by the Lingua-World translation offices: Whether modes of transport, advertising, media, the credit sector, the insurance sector, or telecommunications, Lingua-World offers competent specialist translators for all language combinations, whether written translation or interpreting.
Specialist translations for all markets and languages
Specialist translations for all markets: Europe, Eastern Europe, Asia, the Near East, the Far East, India…
Specialist translators also for regional and uncommon dialects
Translation of technical documentation and professional documents
Translation of business documents, such as correspondences and quotes
Specialist translation of patent specifications
Specialist translation of chemo-technological data and documents
Translation of chemical guidelines, product descriptions and maintenance instructions.
Translation of all types of industrial contracts
Specialist translation of brochures and company catalogues
Specialist translation of catalogues and technical texts, for example into business or technical English.
Translations for industry and trade into business English, French, Italian, Spanish… all languages available upon request
Translations for industry and technology into technical English, French, Italian, Spanish… all languages available upon request
Highly qualified specialist translators for industry, chemistry and technology
Competent translations for every branch of industry demand sector-specific professional knowledge from the areas of technology, science or marketing. Lingua-World's translators have all completed studies at specialist academies, technical schools, or have completed advanced foreign language studies. They come out of the respective branches of industry for which they do translations and the guarantee linguistically perfect specialist translations for every language area and continent (for example, Asia, Eastern Europe, India, or Africa).
Quick processing, absolute adherence to deadlines, fast, flexible negotiations and guaranteed confidentiality of all data, as well as the exclusive employment of native speakers are our trademark. A comprehensive needs analysis ensures the quality of your individual service package. Our qualified team stands competently by your side.
Lingua-World is SDL certified
SDL is the leading provider of solutions for Global Information Management and offers LSP (Language Service Provider) partnership programme for language service providers.
The SDL certification programme is the recognised industry standard for professional expertise in the field of SDL software. It is the most important technology-based certification industry-wide. With the SDL certification programme, Lingua-World employees are continuously being trained state of the art technology-based terminology management and quality control. This ensures an efficient and qualitative work procedure that is also of great value to the client. Our quality management and optimal project management have won our highly-qualified translation services many long-term clients.
always prepared to assist you with each and every individual problem.
021 422 1369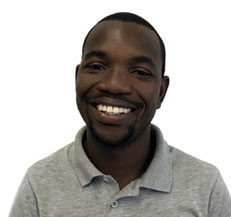 Office Manager – Lingua-World (Pty) Ltd
capetown@lingua-world.co.za
Lingua-World Cape Town
2nd floor, The Chambers, 50 Keerom Street, Cape Town, 8001
011 268 6361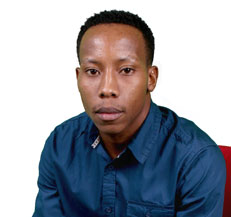 Office Manager – Lingua-World (Pty) Ltd
info@lingua-world.co.za