Lingua-World International Quality Standards
Process-oriented quality control according to DIN EN ISO 9001:2008
Unconditional dedication to customer needs, clear and comprehensive communication, transparent work methods, reliability and quality translations set us apart from the rest.
Quality control through project management and editing according to DIN ISO 17100:2015
DIN ISO 17100:2015 describes the European quality standard for translators. Lingua-World works according to DIN ISO 17100:2015 and fulfils the demands in the areas of:
Purpose and applications range of translation
Documentation
Personnel and technical resources
Quality control and project management
Work processes
Potential availability of additional services
More information about project management: project planning
Personnel and technical resources
Qualified employees – Best selection of translators according to area of specialisation
The Lingua-World offices work exclusively with translators who are native speakers. We have over 10,000 highly qualified specialist translators available to us world-wide and every single one of them specialises in a specific subject area. They all have extensive expert knowledge of their sector and have an excellent command of the terminological as well as linguistic intricacies of both the original and target languages. For every project we search out the perfect translator or interpreter to meet your needs. More information on our abilities in the different subject areas.
Quality control is imperative
A comprehensive needs analysis before any contractual agreements ensures the quality of the final product from the very beginning. The relevant project leader informed of all the requirements and particularities of every project, and creates a comprehensive and individual quote. All associated costs (travel costs, accommodations)will be clarified. The commissioned services will be promptly calculated by competent specialist staff. Special localization software helps our specialist translators to be mindful of the written representation of measurements or units, and also the culturally specific connotations of certain colours and symbols. We guarantee a product oriented towards the target group and wording appropriate to the target language. All translations are double-checked during the final editing stage.
After completion of the order, a follow up takes place: Were the defined tasks fulfilled?
Was the job concluded to your satisfaction? Or could it still be better?
In this way, a form of quality control takes place that has won us many steady customers over the years.
Additional available services
A free sample translation is part of Lingua-World's translation.
This gives our clients the opportunity to familiarise themselves with the customer-orientated work ethic, individuality and flexibility, and in particular the specialised expertise of our employees and translator team, before ever even placing an order.
We don't just offer our 24-hour translator, interpreter and services to clients with especially urgent project. It also supports the need for translations in different time zones, so that our clients can profit from globalisation.
always prepared to assist you with each and every individual problem.
021 422 1369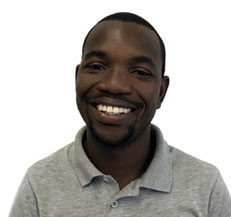 Office Manager – Lingua-World (Pty) Ltd
capetown@lingua-world.co.za
Lingua-World Cape Town
2nd floor, The Chambers, 50 Keerom Street, Cape Town, 8001
011 268 6361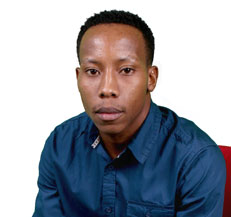 Office Manager – Lingua-World (Pty) Ltd
info@lingua-world.co.za