Lingua-World founder Nelly Kostadinova
Language "is the formative organ of thought", declared the linguist Wilhelm von Humboldt in the 19th century. All Lingua-World translations our founded on this one important idea.
Lingua-World's founder and CEO Nelly Kostadinova has been living this philosophy for over 20 years – her own life story is inextricably connected with Lingua-World's operating principles.
Lingua-World's philosophy and company history
Of course we can think without speaking – but we are driven to communicate our thoughts to the outside world, and to that end language is and will always be our most important instrument.
200 Years after Wilhelm von Humboldt, we find ourselves in a time called the Age of Communication: We find ourselves increasingly in dialogue with people whose thoughts are grounded in a language system other than our own.
Speeches for your success
Passion, willpower and charity. These are the three top key words for the Lingua-World CEO Nelly Kostadinova. She has been one of the top 100 public speakers in Germany since 2018, and shares her ideas with a varied audience: people of all ages, entrepreneurs and entrepreneurs-to-be, people with a thirst for MORE. Her story of success has inspired and motivated people across the globe. With her strong charisma, humour and energy, Nelly Kostadinova is perfectly suited to your speaking event.
Lingua-World's company history
1990
The journalist Nelly Kostadinova came to Cologne by way of a scholarship grant from the Konrad Adenauer Foun­dation. At that time she didn't speak a word of German, but her work for "Deutschlandfunk" radio soon changed that. Soon translation work for public authorities and interpreting in court became part of her daily routine: As an expert in English, Russian, Serbo-Croatian and Bulgarian the then 35 year old secured her livelihood in Germany.
1997
She founded the translation office Lingua-World in Cologne- as the subleaser of a lamp seller in the "Belgischen Viertel", where a great number of agencies and media companies are still located today.
2001
Lingua-World starts trading in Aachen.
2003
Lingua-World starts trading in Stuttgart.
2004
Lingua-World starts trading in Frankfurt.
2005
Lingua-World starts trading in Nuremberg.
2006
Lingua-World starts trading in Düsseldorf. ⊕ Setup of the first franchise system in the German translating market.
2007
Lingua-World starts trading in Hamburg & Bremen.
2008
Lingua-World starts trading in Regensburg & Essen. ⊕ Opening the 1st franchise abroad, in Vienna, AT ⊕ Establishment of the first Lingua-World localisation centre ⊕ Lingua-World offers technical translations, interpreting and accreditations for all fields and industries, in all languages and dialects of the world (from Africaans to Zulu). ⊕ The company is certified according to DIN EN ISO 9001:2008 ⊕ The 24-hour service guarantees that the central office in Cologne and its branches can communicate
2009
Lingua-World Berlin branch opens.
2009
Lingua-World Berlin branch opens.
2010
Lingua-World Dresden branch opens. ⊕ February: Nelly Kostadinova, Finalist for the female entrepreneurial prize "Prix Veuve Clicquot" ⊕ August: Winner of the VICTRESS Role Model Award for strong and successful female role models in business. Since then, mentor for female entrepreneurs in Germany.
2011
Lingua-World Hannover branch opens.
2012
Lingua-World celebrated its 15 year anniversary, and opened its 15th branch, in Johannesburg, South Africa.
2013
Opening of the 16th Lingua-World branch in Munich. ⊕ Opening of a computer school in the townships of Soweto.
2014
Opening of the 17th branch – Lingua-World in London, UK
always prepared to assist you with each and every individual problem.
021 422 1369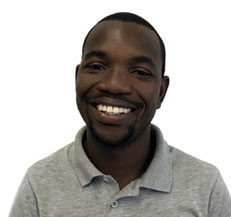 Office Manager – Lingua-World (Pty) Ltd
capetown@lingua-world.co.za
Lingua-World Cape Town
2nd floor, The Chambers, 50 Keerom Street, Cape Town, 8001
011 268 6361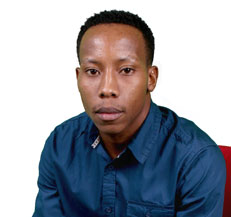 Office Manager – Lingua-World (Pty) Ltd
info@lingua-world.co.za